Does Your Sales Team Reflect Your Core Values to Customers?
Heart-centered businesses face unique challenges when it comes to sales. Your commitment to a values-driven culture is commendable.
However, there's a critical aspect that often gets overlooked: the alignment of your sales team's approach with these values.
Traditional sales methods, while familiar, may not resonate with the ethical and empathetic standards your company upholds. This misalignment not only causes discomfort among your prospects and customers but also potentially erodes the hard-earned trust in your brand.
To address this, we've dedicated ourselves to reshaping the way sales teams operate in businesses like yours. Our approach focuses on nurturing authentic sales skills that are in harmony with your company's values. This method goes beyond mere transactions; it fosters deeper trust and loyalty among your customers, which is essential for sustainable growth and retention.
Schedule Your Executive Briefing
Discover how other companies Sell From the Heart.
Embark on a Journey of Heart-Centered Sales Transformation
Why not take a comprehensive approach that optimizes your sales reps, sales leaders, and sales processes?
SALES LEADERS
Coaching To Develop Leadership and Management Skills
SALES REPRESENTATIVES
Bite-Sized Sales Training Delivered with Social Reinforcement
SALES PROCESS
Playbooks and Talking Points for a Consistent Customer Experience
Sales + Strategy
Larry Levine and Darrell Amy deliver the one-two punch for top-line revenue growth.
A Guide For Authentic Selling
Selling From the Heart is especially pertinent to highly relational industries where trust, rapport, and understanding client needs are paramount. Larry Levine's book emphasizes the importance of authenticity, empathy, and genuine connection as the cornerstone to establishing and nurturing these relationships.
The book provides invaluable insights and strategies for professionals in these sectors to cultivate meaningful relationships that not only lead to sales success but also foster long-term client loyalty and referrals.
A Playbook For Value
Revenue Growth Engine by Darrell Amy is a vital resource for companies aiming to empower their sales teams with the tools needed for substantial growth. The book places particular emphasis on constructing detailed sales playbooks that provide structured guidelines, tactics, and scripts, ensuring that sales representatives can effectively engage with prospects and close deals more efficiently.
Through a combination of best practices, actionable strategies, and real-world examples, Revenue Growth Engine helps sales teams to build a robust framework for sales execution, which propels exponential revenue growth.
Leverage Our Proven Process
No need to reinvent the wheel here.
1. Identify the
ROADBLOCKS
Uncover the disconnects within your sales methods and how they might be conflicting with your corporate culture.
You get an independent 150-page evaluation of your sales team from our assessment partner, Objective Management Group. Based on millions of surveys over 40 years, the report benchmarks your company against peers in your industry. 
360 Degree View
Your sales performance is based on a 360 degree view that includes: 
Sales Leadership
Individual Sales Reps
Sales Process
ROI Focus
Your report will give you a realistic understanding of how much more revenue your current team could be driving if the team were optimized.
2. Develop a 
ROADMAP
Craft a strategic plan tailored to infuse authenticity and heart into every sales interaction.
SALES LEADERS


Coach Leaders

Each sales leader receives one-on-one coaching to improve skills based on the assessment. They also master the art of coaching their reps and developing a sales culture.
SALES REPS


Develop Sales Skills

Salespeople develop core skills in prospecting, selling, and client management. To minimize time out of the field, rainingt is delivered in bite-sized chunks with role play and reinforced inside a private learning community 
SALES PROCESS


Create Playbooks

To ensure consistency and smoother onboarding, sales people get playbooks including talking points for each stage of the sales process. 
The Trust Formula
Trust is the critical factor for landing new customers and cross-selling more to current clients.
We incorporate the trust formula into each aspect of the sales process. Trust is built as your sales team develops Authentic Relationships while delivering Meaningful Value. Trust accelerates as the sales team creates an Inspirational Experience while consistently executing with Disciplined Habits.
3. Enjoy Your
RETURN ON INVESTMENT
Witness the transformation in your sales results, customer loyalty, and overall brand reputation as your team embraces a more heartfelt, value-aligned selling approach.
Increased Sales
With more effective sales leadership and more productive sales people you'll enjoy seeing growth in top line revenue and EBITDA.
Reduced Turnover Expense
Happy and productive salespeople stay engaged instead of looking for the next best opportunity.
Confident Growth
When you are ready to grow your team or open new locations you can feel confident that you have everything you need to scale up your team.
What Other Companies Are Experiencing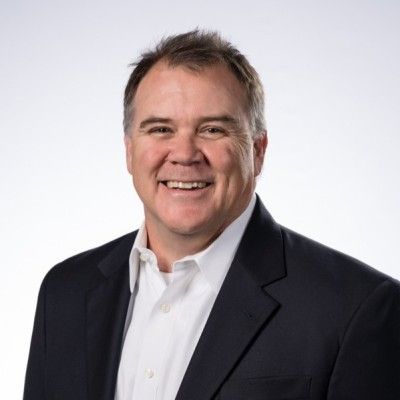 "Applying what I have learned from Larry Levine and Selling from the Heart has transformed the way our organization views and approaches relationships."
Kevin Hambrice
CEO
TerraSource Global
Larry Levine and Selling from the Heart has been instrumental in bringing back the authentic way we connect with people, and reviving the grit we all need to be successful in our day-to-day business. Not only is Larry a talented author, but a dynamic speaker with a compelling call to action that will elevate any size conference or event. Every time we have him out, we see an immediate increase in production and new opportunities that foster future growth.
Aaron Massaro, President & Managing Partner | Health Plans USA, Inc.
Ready to  begin realizing the full potential of your sales team?
At Selling From the Heart, we are more than a program; we are your partner in cultivating a sales culture that genuinely reflects your core values. Together, we can ensure that your sales team not only understands but also embodies the heart and soul of your company in every customer interaction.
SCHEDULE YOUR EXECUTIVE BRIEFING
In our 30-minute confidential conversation you will:
Discover how other companies are getting more performance from their existing sales team.

See a real world examples of a Sales Team Evaluation & Improvement Report.

Learn how you can improve your results without growing your headcount.
Your information and our conversation will be kept confidential.